News center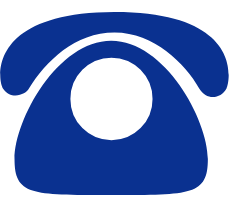 Contact us
The total machine:0519-85186020
Technology center: :13915017891(Mr. Ouyang)
Business centre:13372192556(Han Manager)
After-sales service:0519-85315922
Address:Jiangsu Province, Changzhou City, New Taipei China, No. 58 Changjiang North Road in Development Zone
The authenticity and legitimacy of ultrasonic information content
Time:2019-03-15 Visits:154
Your location:Home News 2019 High Temperature and High Pressure Washer Promotion
In 2019, the new year and new weather, in order to thank all the customers all the way, our company will hold high-temperature high-pressure washing machine, hot water pressure washing machine promotion activities from now on.
During the event, purchase high-temperature and high-pressure cleaners, hot water pressure washers AKS1510AM, AKS2015AT, AKS2021T, AKS2515T and other models, all worth 1000 to 3000 yuan of cleaning machine accessories, buy more and send! A limited number, until the end of the gift!
The complimentary cleaning machine accessories include: high pressure outlet pipe, high pressure gun, rotating nozzle, high pressure nozzle, water inlet filter, diesel filter, etc.
The above information is provided by the enterprise itself, and the authenticity, accuracy and legality of the information content are the responsibility of the relevant enterprise. China Environmental Protection Online does not undertake any guarantee responsibility.
Tips: In order to avoid the risk of purchase, it is recommended that you confirm the supplier qualification and product quality before purchasing the product.
For more details, please visit: Ultrasonic, Ultrasonic Cleaner, Washing Machine, Changzhou Mickey Cleaning Technology Co., Ltd. http://www.magsonic.com.cn